We are back with a podcast with the super duo of Brad Chowen and Russ Turley.  Live in Studio B!
We talk about the best show on "television", Ted Lasso.  While it only lasted 3 seasons, it will be one of the shows that surprised and delighted. We also discuss Morning Show, Mythic Quest, Silo and other Apple+ Shows.
Where's Andy?  Who knows?  Where's Dave After Midnight? Lyme disease. Understandable.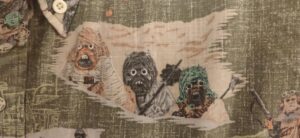 We also discuss what streaming services we subscribe to now.
Podcast: Play in new window | Download
Subscribe: RSS